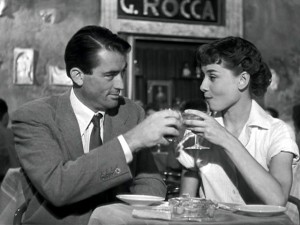 My favorite male actor of all time?  "Gregory Peck." I always say that when asked.
An actor who is most dignified, patient, generous, engaging, gorgeous inside and out, elegant and highly intelligent effortlessly and subtly he delivers what we all want to see in a leading man.
Fell in love in Roman Holiday amongst many of his great performances. There's no one like him yet.